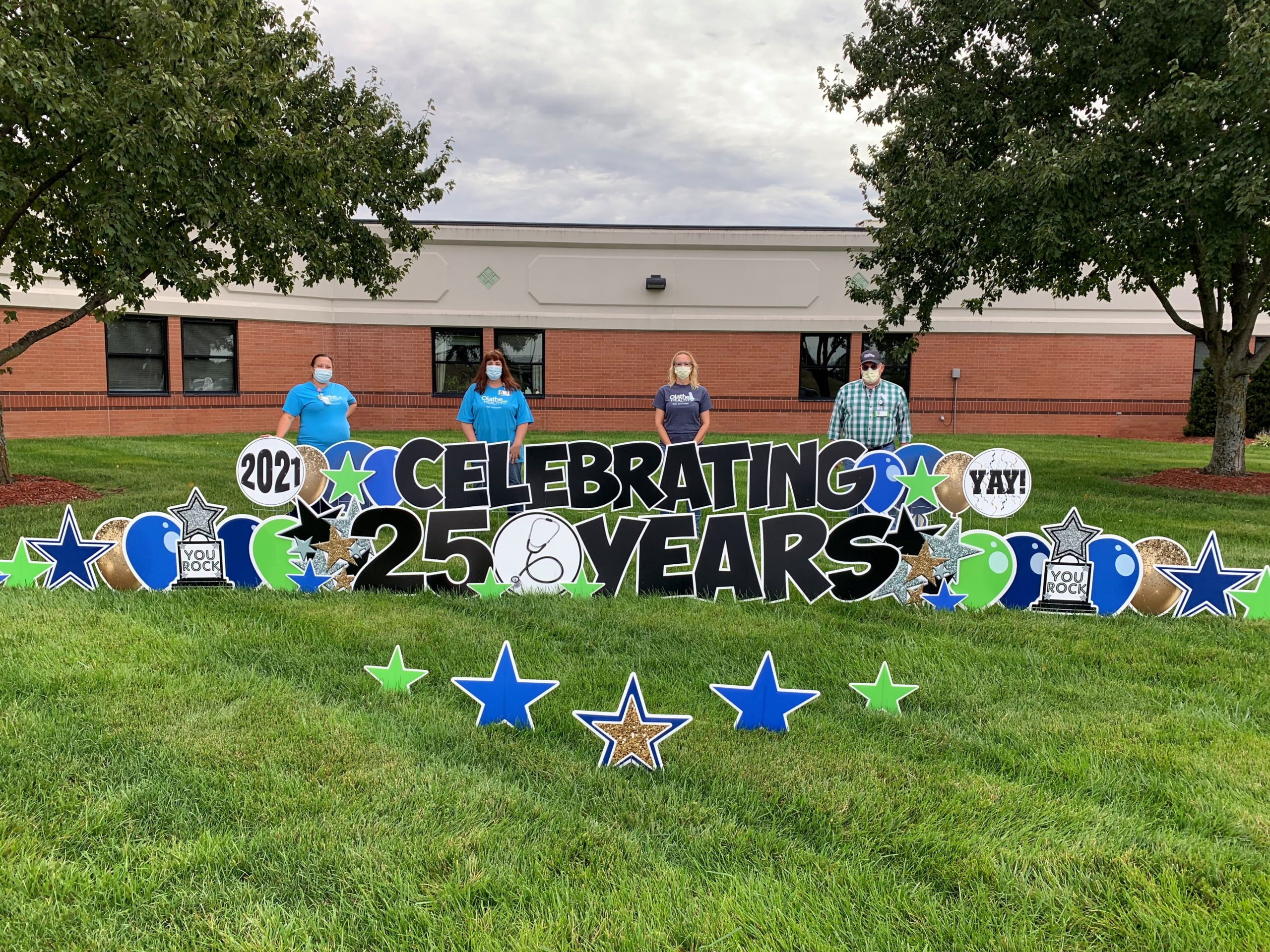 Miami County Medical Center Celebrates 25 Years
Miami County Medical Center (MCMC) is celebrating 25 years in its current facility by looking back on some key highlights from the last couple decades.
Where We've Been
Construction of the existing MCMC hospital was completed in 1996. Costing $13 million to build, the new 56,500-square-foot facility was twice as large as the old hospital. It included 20 patient rooms, 38 licensed beds, eight outpatient exam rooms and a 24-hour, 5,000-square-foot Emergency Department. Designed to meet the existing and future healthcare needs of the community, the facility was also equipped with nuclear medicine capability to diagnose heart and circulatory problems.
To celebrate the grand opening of the new facility, a dedication ceremony was held on June 23, 1996. With over 1,000 visitors in attendance, special guests included two state representatives and other local leaders. The facility opened its doors to its first patients on June 29, 1996.
Over the next five years, two additions were added to the MCMC hospital to accommodate general surgery, orthopedic and multispecialty clinics, an MRI, a hydrotherapy pool and more. In 2004, 17.03 acres adjacent to MCMC were purchased to allow for future growth of the facility.
Where We Are Today
Over two decades later, MCMC has grown from a 38-member Medical Staff and 165-associate operation to a nearly 300-member workforce. Staying true to its focus on meeting future healthcare needs, MCMC now offers a wide range of specialists in cardiology, orthopedics, general surgery, podiatry, urology, ophthalmology, pain management, otolaryngology, rehabilitation services, internal medicine, family medicine and pediatrics.
"Since a group of community members welcomed Olathe Health into the community, MCMC has worked relentlessly to meet the needs of its community," Paul Luce, vice president of Operations at MCMC, said. "Whether it's expanding specialty care offerings or striving to provide the highest level of patient care, dedicated MCMC staff and providers have risen to the occasion."
Reflecting MCMC's commitment to providing high-quality, community-based healthcare are its:
Emergent Stroke Ready designation from the American Heart Association
Four-star rating from the Centers for Medicare and Medicaid Services
HealthStream award for its commitment to excellence in patient care
Level IV Trauma Center designation from the Kansas Department of Health and Environment
Recognition as a Top Performer by The Joint Commission, the nation's leading accreditor for healthcare organizations, for the treatment of conditions like heart attack, heart failure, pneumonia and stroke
Thank You
The providers and associates at MCMC have played an invaluable role in our patient care accomplishments, and none of this would have been possible without the continued support of the community. On behalf of everyone at MCMC and Olathe Health, thank you for allowing MCMC to serve you and your loved ones.
To learn more about MCMC, visit www.olathehealth.org/mcmc or call 913-294-2327.